NordVPN Review
Best Use
Anonymous Surfing
Filesharing / Bittorrent
Remote Access
Unblocking Video Streaming
Unblocking Websites
Clients
Windows, Mac, Linux, Android, iOS
Country-List
Moldova, Malaysia, Germany, Indonesia, UK, Estonia, Luxembourg, Slovakia, Israel, Netherlands, Vietnam, Switzerland, South Korea, Kong, India, Costa Rica, Chile, Norway, Thailand, Australia, France, Albania, Ukraine, Singapore, USA, Lithuania, Bulgaria, China, Portugal, Canada, Hungary, Greece, Ireland, Sweden, Finland, Taiwan, Brazil, Latvia, Belgium, Turkey, Isle of Man, Italy, Argentina, Poland, Iceland, Austria, Egypt, Romania, Hong, Cyprus, Mexico, Spain, South Africa, Japan, Czech Republic, New Zealand, Denmark, Russia
Encryption
AES-256-CBC, 2048-bit
Money Back
30 Days Money Back Guarantee 3 Days Free Trial
Payment Options
PayPal, Bitcoin, Credit Card
Protocols
PPTP, L2TP / IPSec
NordVPN streams your favorite shows at home and abroad
Just because you are out of the country does not mean that you have to miss your favorite shows.
It is true that Netflix, Amazon Video, and your TV networks all have regional restriction, meaning that once you are outside the USA, you cannot stream their media contents. Technologies such as Virtual Private Network (VPN) and smart DNS can help you unblock regional censorship. This article reviews NordVPN, a VPN service provider.
Network infrastructure
When you stream American media contents outside the USA, your request comes from a non-US-located IP address. This triggers websites like Netflix USA to reject your streaming request. In contrast, if you, while traveling abroad, connect to a VPN server located in the USA, your traffic takes on the IP address of the VPN server. So, it appears to the American websites that your requests come from within the USA. As a result, access is granted.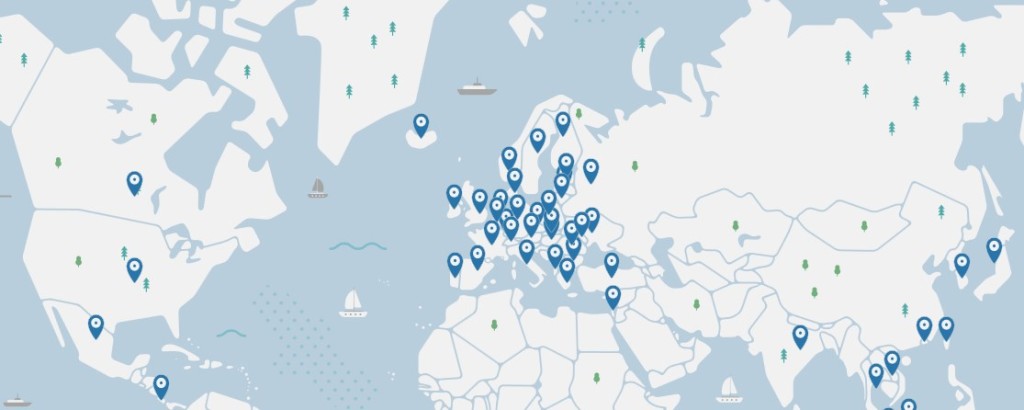 NordVPN operates a VPN network of 3500 servers spanning 61 countries. 360+ or 50% of the servers are deployed in the USA.
Although NordVPN does not identify the cities where they are deployed, with that many servers,
it is reasonable to presume that a server is located close to where most American subscribers live.
The sheer number of servers will also benefit subscribers who travel abroad and want to stream contents from back home.
Streaming is a bandwidth-intensive activity. If you are streaming US-based media contents from abroad, the extra distance that the data needs to travel exacerbates the problem. In light of this, NordVPN provides an US-based VPN server that is optimized for 'Ultra Fast TV'.
You can stream your favorite sport games or TV shows on a variety of Internet-enabled devices.
NordVPN supports VPN client access on Windows, macOS, Android, and iOS. Before you can connect to the VPN, you must set up the VPN client on the devices. NordVPN makes the setup and configuration easy by providing VPN client apps on the aforementioned operating systems.
What sets NordVPN apart from its competitors is that it allows you to connect as many as 6 devices simultaneously to the VPN. Note that most VPN vendors allow only 2 or 3 simultaneous connections.
Pricing
NordVPN offers a free trial of its VPN service. The free trial is by request only. To register for the trial, you must contact NordVPN support through email. The support team is on duty 7×24.
A trial subscriber can connect to any VPN server in the NordVPN network. In addition, the free trial does not place any restriction on your bandwidth usage. In theory, you can subscribe to the free trial before you embark on a trip abroad in order to watch your favorite sports games or TV shows for free. In practice, though, it is difficult because a free trial is for a duration of 3 days only. Unless you time it perfectly, the trial is too short even for its original purpose which is to test out the service. Never mind the streaming of media contents for a trip abroad.
4 paid subscription plans are available for purchase: the 1, 12, 24 and 36-month plans. The prices (in USD) are $11.95, $6.99, $3.49 and $3.49 respectively.
Currently they have a special offer for 2 years subscriptions for $3.49 per month only (70% Discount).
All subscription plans come with a 30-day money-back guarantee. On the surface, it appears to be most generous given that most VPN vendors offer only 3 or 7 days. At this point, some readers may be devising a scheme of subscribing to the paid service before their next vacation in order to unblock a show, only canceling it and getting a refund afterwards. Before you sign up, beware of the gotcha which is spelled out in the Refund Policy section in the Terms of Service document.
Refunds are not unconditional in the 30-day period. Upon receiving your refund request, NordVPN support will first troubleshoot any connection issue you may have. The implication is that if you are able to connect to the VPN, you are not entitled to a refund.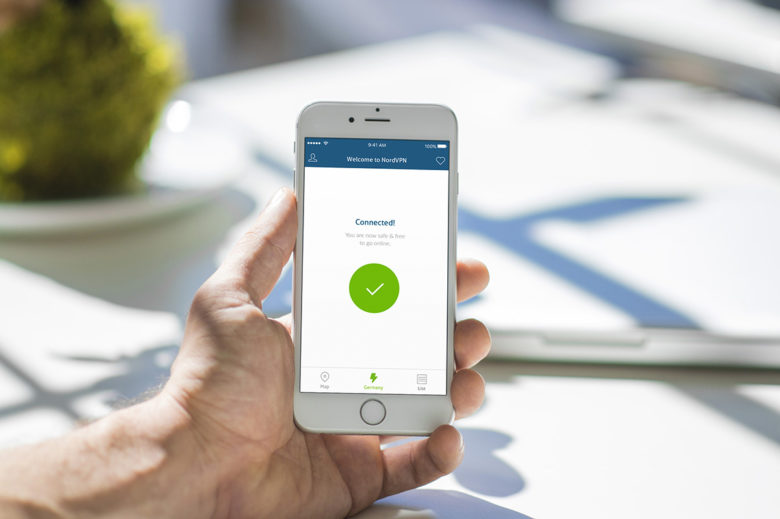 What about a slow VPN connection? What if your VPN connection is unstable, something that is not easily reproducible from their end? A request for refund under those situations will be totally up to the discretion and goodwill of NordVPN.
If you only need VPN service for a short period, and the 3-day free trial is insufficient, you should consider subscribing to the 1-month paid plan. Although the monthly plan is the most expensive of the 3, you can opt out after the initial month.
You can sign up for the paid service in 1 of 2 ways. Most people should sign up on the NordVPN website. Alternatively, you can sign up directly from your iOS or Android smartphone, and pay via the Apple app store or Google Play. Note that if you pay via Apple or Google, you are not entitled to a refund from NordVPN.
When you sign up from the website, you have an option of paying for the service using a credit card, PayPal, or Bitcoin. While Bitcoin is without a doubt the best in protecting your anonymity,
Bitcoin transactions are irreversible, and NordVPN has a policy of not refunding Bitcoin purchases. So, if anonymity is not your utmost concern, then paying by a credit card or PayPal may be a better method for you.

Summary & conclusion
NordVPN enables you to break regional censorship when you travel outside your home country. You can still watch your favorite sports games or TV programs away from home. Unless you have a longer-term need for VPN, you should consider signing up for the 1-month paid plan from the NordVPN website.
Pros:
– 360+ USA-based standard VPN servers.
– Excellent speeds.
– 1 USA-based TV-optimized VPN server.
– Simultaneous connection of up to 6 Internet devices.
– 7/24 email support.
Cons:
– Free trial is for 3 days only.
– Conditional money-back guarantee.
– Bitcoin purchases and purchases via Apple store and Google Play are non-refundable.
Go to nordvpn.com